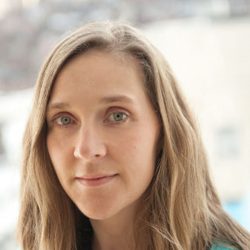 Susan Cotman, Ph.D.
Assistant Investigator
Center for Genomic Medicine, Mass General Research Institute
Assistant Professor of Neurology
Harvard Medical School
Research Interests
autophagy; batten disease; cln3; induced pluripotent stem cells; lysosomal disease; lysosomal dysfunction in neurologic disease; microglia; mouse models of neurodegerative diseases; ncl; neurodegenerative disease; neuronal ceroid lipofuscinosis; rare genetic disease; retinal disease; tpp1
Research Narrative
Susan L. Cotman, Ph.D., is an Assistant Professor of Neurology at Harvard Medical School and Assistant in Neuroscience at the Massachusetts General Hospital. Dr. Cotman graduated from The Ohio State University in 1993 and received her Ph.D. from the Biochemistry Program at the same institution in 1999, for her work involving the heparan sulfate proteoglycan, agrin, and its role in amyloid plaque formation in Alzheimer's disease. As a postdoctoral fellow in Dr. Marcy MacDonald's laboratory at Massachusetts General Hospital, Dr. Cotman established and characterized genetically accurate mouse and neuronal culture models of the neurodegenerative disorder, juvenile neuronal ceroid lipofuscinosis (JNCL; Batten disease).

Dr. Cotman's program specializes in developing genetic and cell biological tools for investigation of neuronal ceroid lipofuscinosis (NCL), which causes vision loss, motor and cognitive regression, seizures, premature death, and a characteristic lysosomal storage of 'ceroid lipofuscin', typically in children. She has designed a multifaceted approach that capitalizes on the rich clinical and basic research resources and expertise within the CGM and the broader local research community at MGH and other Boston-area institutions.

Current goals of the Cotman lab include delineating the earliest events that result from the NCL genetic defects, which will lead to insights into the functions of the NCL proteins; identifying pharmacologic and genetic NCL disease modifiers that will lead to NCL therapies, as well as the identification of new NCL genes, which will improve our understanding of the NCL disease pathways and NCL diagnosis.