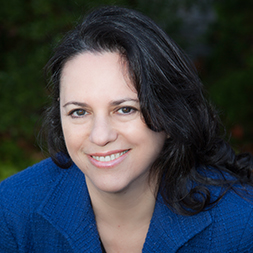 Karen Miller, M.D.
Physician Investigator (Cl)
Neuroendocrine, Research Institute
Professor of Medicine
Harvard Medical School
Physician
Neuroendocrine, Massachusetts General Hospital
Laurie and Mason Teneglia MGH Research Scholar 2018-2023
Mass General Research Institute, Massachusetts General Hospital
Education
MD Johns Hopkins University School of Medicine 1992
Research Interests
acromegaly; amenorrhea; androgens; anorexia nervosa; body composition; bone density; human growth hormone; testosterone
Research Narrative
Dr. Miller is an NIH-funded clinical researcher who studies the neuroendocrine regulation of body composition and brain function, with a focus on hormone deficiency and excess states, including growth hormone and androgens, on body composition and brain function. Her research interests include hypopituitarism, acromegaly, androgen deficiency and replacement therapy in women and growth hormone deficiency and replacement therapy.