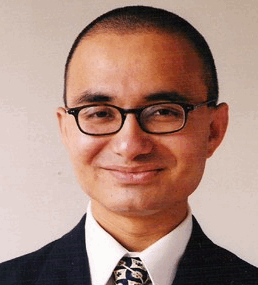 Rakesh Karmacharya, M.D., Ph.D.
Associate Professor of Psychiatry
Harvard Medical School
Physician Investigator (Cl)
Center for Genomic Medicine, Mass General Research Institute
Faculty
Chemical Biology PhD Program, Harvard University
Faculty
Program in Neuroscience, Harvard University
Associate Member
Chemical Biology Program, Broad Institute
Affiliate Faculty
Harvard Stem Cell Institute
Medical Director
OnTrack Program for First-Episode Psychosis, McLean Hospital
Psychiatrist
Psychiatry, Massachusetts General Hospital
Education
MD Albert Einstein College of Medicine, of Yeshiva University 2002
M.S. in Molecular Biophysics Yale University 1994
A.B. Harvard University 1993
M.M.Sc. Harvard Medical School 2009
M.D., Ph.D. with honors in Biophysics Albert Einstein College of Medicine 2002
Research Interests
adult stem cells; antipsychotic agents; beta catenin; catatonia; chemical biology; clozapine; histone deacetylase inhibitors; histone deacetylases; human neural stem cells; induced pluripotent stem cells; meditation; metabolome; mood disorders; neurobiology; neuroscience; schizophrenia
Research Narrative
Dr. Karmacharya is working at the intersection of chemical biology and stem cell biology to investigate the cellular-molecular underpinnings of schizophrenia and bipolar disorder. He received an A.B. in Biochemistry from Harvard, an M.S. in Molecular Biophysics from Yale, and an M.D. and a Ph.D. in Biophysics from the Albert Einstein College of Medicine. After his clinical training, he undertook postdoctoral studies in chemical biology under the mentorship of Prof. Stuart Schreiber.