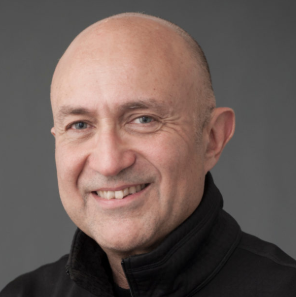 Giorgio Bonmassar, Ph.D.
Investigator
Athinoula A. Martinos Center for Biomedical Imaging, Mass General Research Institute
Associate Professor of Radiology
Harvard Medical School
Research Interests
artifacts; deep brain stimulation; dielectric spectroscopy; electrodes; electrodes implanted; electroencephalography; epilepsy; evoked potentials visual; head; magnetic resonance imaging; models anatomic; stroke; tms
Research Narrative
The unifying theme of Dr. Bonmassar's academic career has been the basic science development and pre-clinical testing of novel methods for performing MRI/CT compatible neuro-electrophysiological measurements and stimulations. Specifically, his major goals have been both to improve the healthcare of patients with neural implants and to better understand human brain function using data from multiple varied biomedical monitoring technologies, such as functional MRI (fMRI) and electroencephalography (EEG).