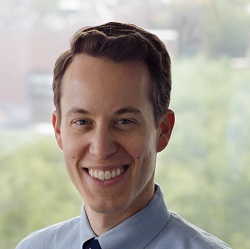 Brian Skotko, M.D., MPP
Physician Investigator (Cl)
Genetics Program, Mass General Research Institute
Associate Professor of Pediatrics
Harvard Medical School
Assistant Pediatrician
Genetics Program, Massachusetts General Hospital
Education
M.P.P. Harvard University Kennedy School of Government 2006
Research Interests
down syndrome; emotions; genetic counseling; live birth; mothers; prenatal diagnosis; problem solving; truth disclosure
Research Narrative
A Board-certified medical geneticist and Director of the Down Syndrome Program at Massachusetts General Hospital, Dr. Skotko has dedicated his professional energies toward children with cognitive and development disabilities.
In 2001, he co-authored the national award-winning book, Common Threads: Celebrating Life with Down Syndrome and, most recently, Fasten Your Seatbelt: A Crash Course on Down Syndrome for Brothers and Sisters. He is a graduate of Duke University, Harvard Medical School, and Harvard Kennedy School.
Dr. Skotko is also a leader on clinical and translational research about Down syndrome. He has been featured in The Wall Street Journal, The New York Times, The Washington Post, The L.A. Times, NPR's "On Point," and ABC's "Good Morning America."
Dr. Skotko serves on the Honorary Board of Directors for the Massachusetts Down Syndrome Congress, the Board of Directors for the Band of Angels Foundation, and the Professional Advisory Committee for the National Center for Prenatal and Postnatal Down Syndrome Resources.