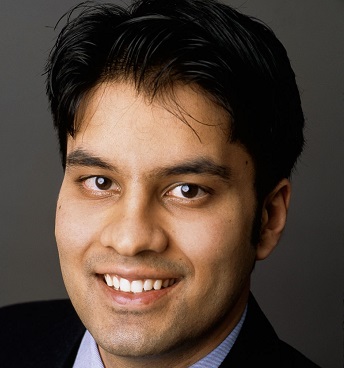 Ravi Shah, M.D.
NON-EMPLOYEE OFFSITE COLLABORA
Cardiovascular Research Center, Massachusetts General Hospital
Physician Investigator (Cl)
Cardiovascular Research Center, Mass General Research Institute
Research Staff
Cardiology, Massachusetts General Hospital
Education
MD Harvard Medical School 2006
Research Interests
adolescent obesity; cardiometabolic disease; cardiovascular complications of obesity; diabetes; exercise physiology; myocardial perfusion; obesity
Research Narrative
Dr. Shah's research focuses on obesity and cardiometabolic risk, with prospective and epidemiologic investigation into the biologic and phenotypic characterization of the cardiovascular complications of obesity. He has worked with NHLBI cohort studies (MESA, Framingham, and CARDIA), as well as conducted prospective clinical/physiologic studies in exercise physiology in cardiometabolic disease, studies in diabetes and myocardial perfusion, and investigations into adolescent obesity. He is currently funded by a K23 from the NHLBI, and is a co-investigator on an R01 and an AHA Strategically Focused Research Network in Heart Failure.