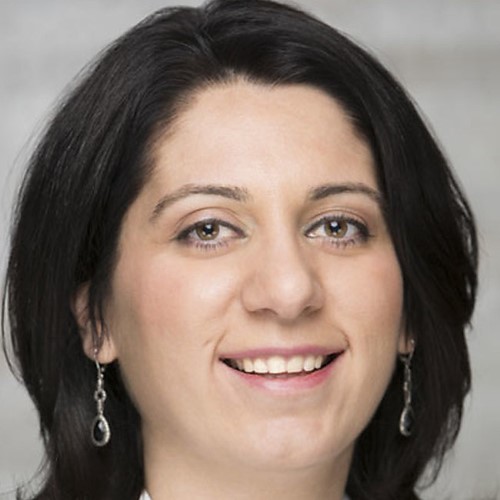 Lilit Garibyan, M.D., Ph.D.
Physician Investigator (NonCl)
Wellman Center for Photomedicine, Mass General Research Institute
Associate Professor of Dermatology
Harvard Medical School
Research Interests
adipose tissue; chronic pain; common variable immunodeficiency; cryoablation; cryosurgery; dna repair; dna-directed rna polymerases; lipectomy; peripheral nerves; pruritus; selective cryolipolysis; skin aging; skin diseases; sunlight; transmembrane activator and caml interactor protein; ultraviolet rays
Research Narrative
Dr. Lilit Garibyan is a board certified dermatologist who specializes in medical, surgical and cosmetic/laser dermatology. She is an Assistant Professor in Dermatology at Harvard Medical School and Wellman Center for Photomedicine at MGH where she conducts cutting-edge and innovative research in dermatology.

Dr. Garibyan has created and directs a novel web-based, virtual teaching curriculum for clinicians and residents interested in clinical problem-solving through innovation under the umbrella of Magic Wand Initiative. She is the co-Founder and Director of the Magic Wand Initiative®.
Dr. Garibyan has published numerous articles in peer-reviewed journals and has been invited to give talks at national and international conferences. Dr. Garibyan has also organized and pioneered the establishment of a medical laser clinic in Yerevan, Armenia for the treatment of scars and vascular lesions.