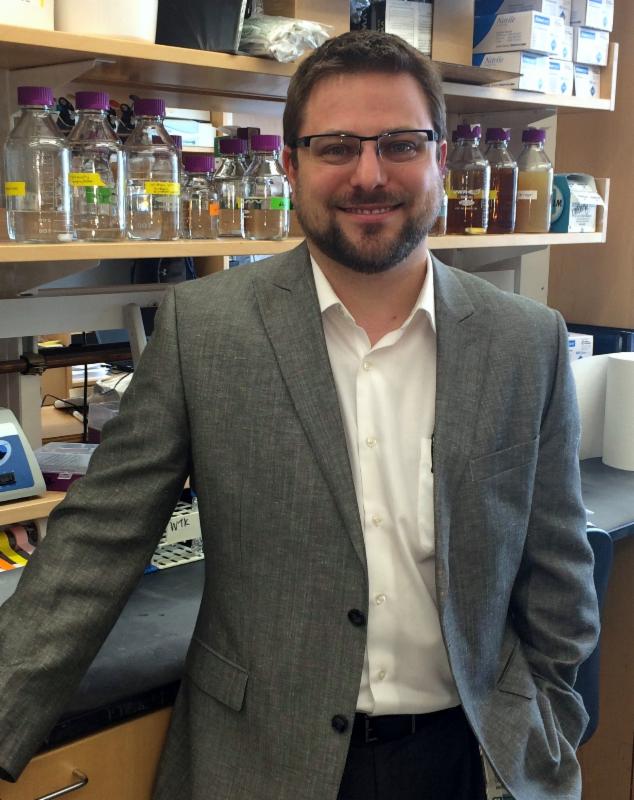 Christopher D. Anderson, MD, MMSc
Assistant Neurologist
Neurology, Massachusetts General Hospital
Associate Professor of Neurology
Harvard Medical School
Associate Member
Program in Medical and Population Genetics, Broad Institute
Physician Investigator (Cl)
Center for Genomic Medicine, Mass General Research Institute
Director
Acute Stroke Services, Massachusetts General Hospital
Education
Neurocritical Care Fellowship Massachusetts General Hospital 2012
MMSc Harvard Medical School 2014
MD Northwestern University Feinberg School of Medicine 2005
Neurology Residency Massachusetts General Hospital 2009
MD Northwestern University 2005
MD Northwestern University Medical School 2005
Research Interests
acute ischemic stroke; aging; brain ischemia; cardiovascular genetics; cerebral amyloid angiopathy; cerebral hemorrhage; cerebrovascular disease; depression and stroke patients; genetic association studies; genetic predisposition to disease; genetics; hemorrhagic stroke; principal component analysis; small vessel disease; stroke; stroke recovery; traumatic brain injury; white matter injury
Research Narrative
I am a Neurocritical Care physician with research expertise in the medical genetics of complex diseases, specifically ischemic and hemorrhagic stroke. My career research goal is to use computational, genetic, and epidemiologic tools to derive new information about the mechanisms underlying cerebrovascular disease, and to use this information to drive improvement in stroke care through the identification of novel treatment targets and implementation of precision strategies for primary and secondary prevention.

I am a leader in the International Stroke Genetics Consortium, an organization made up of investigators from around the world devoted to using human genetics to explore the biology of stroke and derive new methods to prevent and treat cerebrovascular disease. I have been involved in many large-scale genetics efforts in ischemic and hemorrhagic stroke, leveraging variants across the human genome in thousands of participants to refine our understanding of how cerebrovascular disease develops and evolves. I share a laboratory with my research partner, Jonathan Rosand. Together, we are committed to advancing genetic discoveries in stroke towards novel biology and advanced therapeutics.

Our primary research location is in the Center for Genomic Medicine at Massachusetts General Hospital, but I am also an Associate Member of the Broad Institute in the Program in Medical and Population Genetics. At the Broad, we are working towards new methods in clinical research implementation through the use of machine learning, advanced feature recognition, and integration of genetic, imaging, and clinical information for better models of health and disease. In the future, we hope to use these tools to improve methodologies for therapeutic discovery and clinical trial implementation, improving both the cost and effectiveness of drug development.