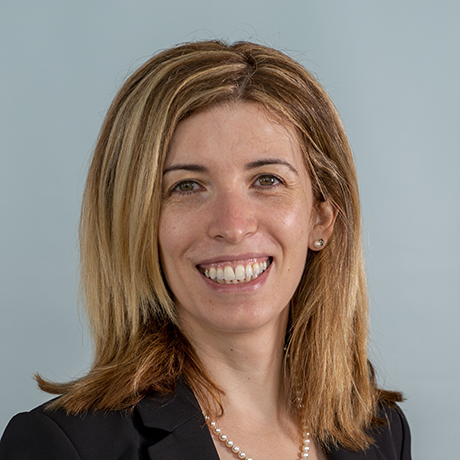 Sabrina Paganoni, M.D., Ph.D.
Physician Investigator (Cl)
Physical Medicine and Rehabilitation, Mass General Research Institute
Assistant Professor of Physical Medicine and Rehabilitation
Harvard Medical School
Clinical Associate
Physical Medicine and Rehabilitation, Massachusetts General Hospital
Education
MD University of Milan-Medical School 1999
PhD Northwestern University 2005
MD University of Milan 1999
Research Interests
als; amyotrophic lateral sclerosis; electrodiagnosis; motor neuron disease; primary lateral sclerosis; rare diseases; spastic paraplegia hereditary
Research Narrative
Dr. Paganoni is an Assistant Professor at Harvard Medical School and works as a physician scientist at the Healey Center for ALS at Massachusetts General Hospital and at Spaulding Rehabilitation Hospital.
Her research focuses on developing new treatments for ALS (amyotrophic lateral sclerosis, Lou Gehrig's disease). She designed and is currently leading several ALS clinical trials that include novel endpoints and biomarkers and innovative trial designs. She is currently the co- Principal Investigator of the HEALEY ALS Platform Trial, the first platform trial for ALS in the world.
She is also working with people with Primary Lateral Sclerosis (PLS), a rare form of Motor Neuron Disease, and Hereditary Spastic Paraplegia (HSP). She co-chairs the PLS Task Force and the PLS registry of the Northeast ALS Consortium (NEALS). She is working with other Harvard researchers on developing new assistive technology devices that can improve function and quality of life for people with ALS and other forms of Motor Neuron Disease.
Dr. Paganoni published >75 peer-reviewed papers. She is an editorial board member for Muscle and Nerve and the American Journal of PM&R where she is also Associate Editor for the Section Evidence-Based Physiatry/Cochrane Corner. Her research has been funded by the NIH, foundations, and industry. She received several awards for her work including the NIH Rehabilitation Medicine Scientist Training Program Award (2012), the American Academy of Neurology / ALS Association Three-Year Career Development Award in ALS (2017), and the American Association of Neuromuscular & Electrodiagnostic Medicine Scientific Impact Award (2019).
Dr. Paganoni holds 3 Board Certifications (Physical Medicine and Rehabilitation, Neuromuscular Medicine, and Electrodiagnostic Medicine). She is a member of the Association of Academic Physiatrists (AAP), American Academy of Neurology (AAN), and American Association of Neuromuscular and Electrodiagnostic Medicine (AANEM).