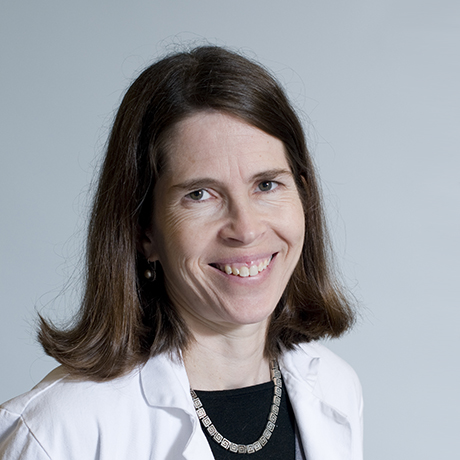 Alice Flaherty, M.D., Ph.D.
Physician Investigator (Cl)
Interdisciplinary Brain Center, Mass General Research Institute
Associate Professor of Neurology
Harvard Medical School
Associate Professor of Psychiatry
Harvard Medical School
Education
MD Harvard Medical School 1994
PhD Massachusetts Institute of Technology 1992
Research Interests
basal ganglia; central nervous system diseases; creativeness; deep brain stimulation; internal capsule; motor cortex; saimiri
Research Narrative
Dr. Alice Flaherty is a joint associate professor of both neurology and psychiatry at HMS. Her practice is at MGH. Her education was preparation H, in that she did an AB, MD, internship, residency, and fellowship at Harvard. In an attempt at diversity, she did a PhD at MIT, one mile away. In the MGH department of neurology, she is the director of the movement disorders fellowship, co-director of its brain stimulator unit, and has a particular interest in the overlap between mood and movement disorders. Her research focuses on brain systems that control behavioral drives, whether to walk, to communicate, or to create, and how these are influenced by interventions ranging from dopaminergic drugs to phototherapy to deep brain stimulation.
In addition to scientific papers, she is the author of The MGH Handbook of Neurology; The Midnight Disease (a book for general audiences on the biological drive to communicate), and The Luck of the Loch Ness Monster (a children's book on the biology of picky eating). Each of her books has received national awards and had multiple translations. Two have been dramatized. She has appeared as an expert on many TV documentaries, both nationally and internationally. Her current project on the neurology of illness behaviors, was awarded a fellowship from the Radcliffe Institute for Advanced Study, and was the focus of the 2008 David Rockefeller Winter Institute. She examines the mechanisms by which behavioral responses to illness, such as somatization and stoicism, are both biologically based and alterable by experience. Her interest in empathy and dispassion, which are secondary illness behaviors, made her aware of the extent to which doctors' gestural communication is biologically based and teachable as well.