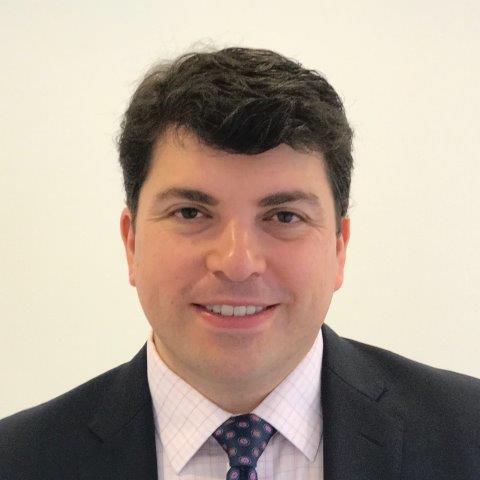 Eric Rosenthal, M.D.
Physician Investigator (Cl)
Neurology, Mass General Research Institute
Assistant Neurologist
Neurology, Massachusetts General Hospital
Associate Professor of Neurology
Harvard Medical School
Education
MD Harvard Medical School 2004
Research Interests
acute stroke; brain ischemia; central nervous system diseases; cerebral angiography; critical care; electroencephalography; emigrants and immigrants; evoked potentials somatosensory; infarction middle cerebral artery; infectious disease incubation period; monitoring physiologic; neurophysiology; pregnanolone; rabies; radiographic image interpretation computer-assisted; seizures; status epilepticus; subarachnoid hemorrhage; thrombolytic therapy; tissue plasminogen activator; traumatic brain injury
Research Narrative
Eric S. Rosenthal, MD, serves as Medical Director of the Neurosciences Intensive Care Unit at Massachusetts General Hospital and ICU Director of the MGH Clinical Data Animation Center. He has an appointment in the MGH Center for Neurotechnology and NeuroRecovery.
Dr. Rosenthal devotes clinical time in the MGH Neurosciences ICU and as part of the Epilepsy Service. His clinical interests include traumatic brain injury (TBI), subarachnoid hemorrhage (SAH), and seizure disorders in critically ill patients, including status epilepticus.
Dr. Rosenthal performs clinical research on innovative approaches that apply principles of precision medicine to neurocritical care by uniting neurologic monitoring of brain activity with contextual information such as medication time and dose information and continuous recovery data. His research spans from individual customized studies of complex individual patients to multi-center big data analyses involving up to 20,000 subjects.

Dr. Rosenthal's ICU Precision Medicine Program has developed and validated several novel endotypes of that enable a precision medicine approach to neurocritical care. Examples include validating clinical EEG biomarkers that define which patients with subarachnoid hemorrhage patients are at greatest risk of delayed cerebral ischemia and neurologic recovery, developing EEG biomarkers of covert consciousness in acute traumatic brain injury, developing novel quantitative EEG biomarkers that define the earliest time at which status epilepticus patients are ready for anesthetic liberation, and establishing EEG biomarkers implemented as patient selection criteria and primary outcome measures for refractory status epilepticus.
Dr. Rosenthal graduated from Harvard Medical School, the Harvard/Partners Neurology Residency Training Program, and the MGH/BWH/Harvard Neurocritical Care Fellowship Training Program.