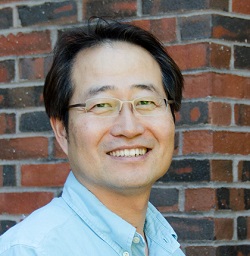 Ihn Sik Seong, Ph.D.
Assistant Investigator
Center for Genomic Medicine, Mass General Research Institute
Assistant Professor of Neurology
Harvard Medical School
Research Interests
adenosine triphosphatases; endopeptidases; escherichia coli proteins; heat-shock proteins; huntington disease; nerve tissue proteins; serine endopeptidases; trinucleotide repeat expansion
Research Narrative
Ihn Sik Seong, Ph.D., is an Assistant Professor of Neurology at Harvard Medical School. Dr. Seong received his B.S with Molecular Biology and then received his Ph.D. in Biochemistry from Seoul National University, Korea.
He pursued postdoctoral training in Dr. Marcy MacDonald's laboratory at MGH. His research into the structural, biochemical and functional properties of the full-length huntingtin protein aims to pioneer the understanding of the cause of Huntington's disease (HD) at its root cause.