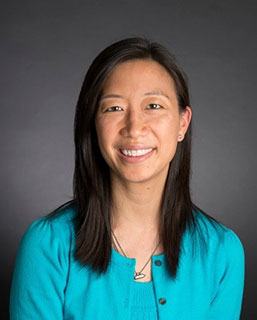 Vicki Fung, Ph.D.
Associate Investigator
Mongan Institute Health Policy Center, Mass General Research Institute
Associate Professor of Medicine
Harvard Medical School
Research Staff
Mongan Institute Health Policy Center, Massachusetts General Hospital
Education
PhD UC Berkeley 2006
Research Interests
cost sharing; drug costs; health services; income; insurance benefits; insurance coverage; medicare part d; value-based payment models
Research Narrative
Dr. Fung is a health services researcher whose research focuses on health care financing and policy, with a focus on insurance coverage and access to care for vulnerable populations, including those with serious mental illness. This research aims to identify approaches that can improve patient outcomes, while also lowering costs, by addressing the complex needs of patients who are at greater risk of facing financial and non-financial barriers to necessary medical care. Dr. Fung leads multiple federally funded studies that examine the effects of changes in health care financing, including in Medicaid, Medicare, and for federally qualified health centers, on medical care use, outcomes, medical spending, and disparities in care. She also collaborates on studies that examine the post-Affordable Care Act (ACA) insurance market, the effects of value-based insurance policies, and interventions to improve care delivery and outcomes for patients with serious mental illness. Her studies bridge multiple types of data, including data from electronic health records, claims data, and patient and provider surveys, and explore approaches for maximizing the value of electronic data sources. Dr. Fung received her undergraduate degree in economics from Yale University and completed her doctoral training in health services research, with a focus on health economics, at the University of California, Berkeley. She received her post-doctoral training at the Philip R. Lee Institute for Health Policy Studies at the University of California, San Francisco.
Publications

Staniford Street #50
50 Staniford Street
Boston, MA 02114