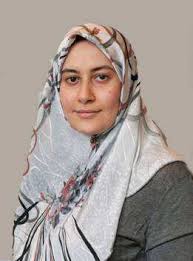 Zeinab Hajjarian, Ph.D.
Instructor in Investigation
Wellman Center for Photomedicine, Mass General Research Institute
Instructor in Dermatology
Harvard Medical School
Research Staff
Dermatology, Massachusetts General Hospital
Education
PhD Pennsylvania State University 2009
Research Interests
biomechanics; blood coagulation; laser coagulation; lasers; microrheology; optical devices; rheology
Research Narrative
einab Hajjarian,
Ph.D., is an assistant in Electrical Engineering at the Wellman Center for Photomedicine, Massachusetts General Hospital and an Instructor in Dermatology at Harvard Medical School. Her research is focused on developing non-destructive optical microrheology techniques for mechanical assessment of biological tissue and studying biomechanical cues in disease and development. She has received her Ph.D. in electrical engineering from the Pennsylvania State University in 2009.