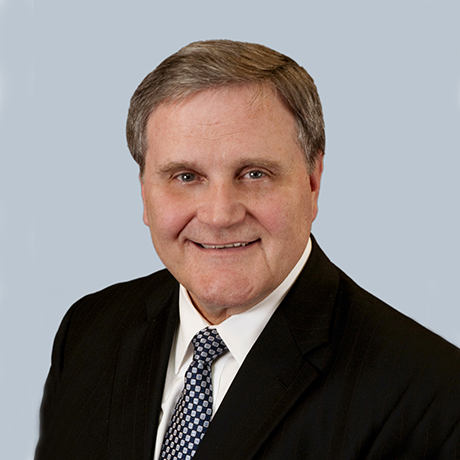 Michael Blute, M.D.
Walter S. Kerr, Jr. Professor of Surgery
Harvard Medical School
Urologist
Urology, Massachusetts General Hospital
Education
MD Creighton University School of Medicine 1982
Research Interests
b7 checkpoint inhibitors; biomarkers in prostate cancer; bladder neoplasms; carcinoma renal cell; complex renal cell neoplasms; finasteride; kidney cancer; kidney neoplasms; nephrectomy; prostate cancer; prostatectomy; prostatic neoplasms
Research Narrative
Dr. Michael L. Blute received his BA Degree from the College of the Holy Cross in Worcester, and his medical degree from Creighton University School of Medicine in 1982, graduating Magna Cum Laude. Subsequent to internship and residency in urology at the Mayo Clinic in Rochester, he remained on the staff and rose rapidly through the ranks to become the Anson L. Clark Professor and Chairman in the Department of Urology in 1999. He remained as Chairman of the Department of Urology and on the Executive Board of the Mayo Clinic until appointed Interim Chief of Urology and Director of the Cancer Center of Excellence at the University of Massachusetts Memorial Medical Center in 2010. In April 2012 Dr. Blute was appointed Chief of Urology at The Massachusetts General Hospital in Boston and is the Walter S. Kerr, Jr. Professor of Surgery, Harvard Medical School.
Dr. Blute has had a major interest in urologic oncology and is well-known in the field of academic urology. His major areas of interest include prostate cancer, nephron-sparing surgery for kidney masses and the management of complex renal cell and bladder neoplasms. He has been involved in phase III trials of Finasteride, chemoprevention of prostatic intraepithelial neoplasia with anti-androgens, minimally invasive surgery for BPH, biomarkers in prostate cancer, and discovery of B7 family of "Check Point Inhibitor" Biomarkers in kidney cancer.
He serves as a reviewer on 13 editorial boards. He also serves on the AUA Renal Mass Guideline Panel and the American Joint Committee on Cancer. He was the recipient of the 2010 AUA Career Contribution Award. His bibliography includes 387 peer-reviewed publications, one book and 26 book chapters.