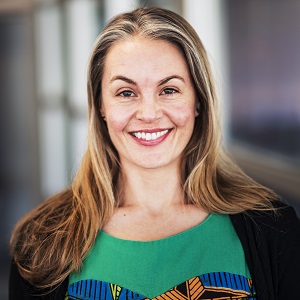 Lisa Bebell, M.D.
Physician Investigator (Cl)
Medical Practice Evaluation Center, Mass General Research Institute
Assistant Professor of Medicine
Harvard Medical School
Associate Physician
Infectious Disease, Massachusetts General Hospital
Education
MD Columbia University College of Physicians and Surgeons 2008
MSc Harvard T. H Chan School of Public Health 2021
Research Interests
antibodies; antimicrobial resistance; clinical quality improvement; fetal immunity; global health; hiv infection; hiv infections; hiv-1; infectious diseases; malaria; maternal sepsis; maternal-child health; neonatal microbiome; placenta; pregnancy-related bacterial infections; resource limited settings; risk factors
Research Narrative
I am a cross-disciplinary researcher trained in infectious diseases and critical care medicine. My current research focuses on infections in pregnancy and the role of the placenta in fetal and child health outcomes. Currently, I am researching the impact of maternal HIV infection on the placenta and transplacental antibody transfer in Uganda, antimicrobial resistance among pregnant and peripartum women and their babies, and the effect of antibiotics on maternal and neonatal microbiomes. Broadly, I am interested determining risk factors for poor child health outcomes in HIV-exposed, uninfected children, flashpoints for the development of antimicrobial resistance, and microbiome development and perturbations in resource-limited settings and the impact of HIV infection on each of these research areas.