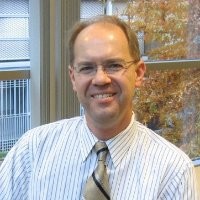 Mark P Ottensmeyer, Ph.D.
Investigator
Radiology, Mass General Research Institute
Assistant Professor of Radiology
Harvard Medical School
Research Staff
Radiology, Massachusetts General Hospital
Senior Engineer
Medical Device & Simulation Laboratory, Massachusetts General Hospital
Education
BEngMgt McMaster University 1994
MS Massachusetts Institute of Technology 1996
PhD Massachusetts Institute of Technology 2001
Research Interests
3d printing; biomedical devices; medical simulation; models anatomic; robotics; surgery computer-assisted; user-computer interface
Research Narrative
Dr. Mark Ottensmeyer graduated from McMaster University in Hamilton, Ontario, Canada in 1994, summa cum laude, in mechanical engineering and management.
He received a masters and Ph.D. from M.I.T. in 1996 and 2001, respectively. His Ph.D. work led to the development of a minimally invasive instrument for measuring solid organ mechanical properties.
His masters work focused on developing a teleoperated laparoscopy system for examining the effects of long distance time lag on surgeon performance.

He currently serves as the senior engineering of the Medical Device and Simulation Laboratory, with particular interests in 3D printing of anatomical models for surgical planning and education, and development of medical devices in support of research and clinical applications.
He joined MGH in 2001 as one of the earliest members of the Simulation Group at CIMIT under Dr. Steven Dawson. He took on the role of Research Lead for the group in 2007 and Director in 2013, stepping down to focus on engineering efforts and the anatomical 3D printing efforts in 2018.

Past projects have included:
- 3D printed surgical planning modules for:
- hypertrophic obstructive cardiomyopathy
- aortic pseudoaneurysms
- pediatric conjoined twins
- 3D printed models for research in:
- talus (ankle bone) replacement
- instrumentation for
- radiation beam collimation
- crystal polishing
- radiation detector testing
- sensorized vocal injection device
- MR-compatible robotic hand-grip device for stroke research
- Ventilator adaptor design & fabrication for COVID-19 response
- full body medical training mannequins
- wearable simulation "suit"
- oculo-plastics training simulator for eyelid laceration repair
- patient specific models of vocal tract and oro-pharynx
- laparoscopy simulation/training system
- 3D ear canal scanner training simulator
- pediatric ear canal growth curve analysis
- IV needle insertion simulator
- biomechanics instrumentation for study of
- porcine liver for surgical simulation
- vocal folds
- ...