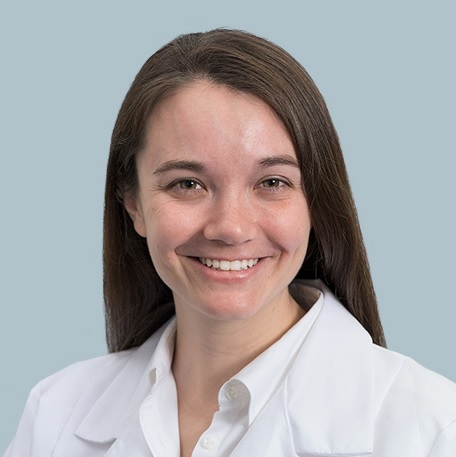 Christy Cauley, M.D., M.P.H.
Physician Investigator (Cl)
Surgery, Mass General Research Institute
Assistant Professor of Surgery
Harvard Medical School
Assistant In Surgery
General and GI Surgery, Massachusetts General Hospital
Director of Research
Colorectal Surgery Program, Massachusetts General Hospital
Education
MPH Harvard School of Public Health 2015
MD Indiana University School of Medicine 2011
BS Purdue University 2007
Research Interests
colon cancer; crohn's disease; diverticulitis; early detection of cancer; geriatrics; inflammatory bowel diseases; ostomy surgery; palliative care; rectal cancer; ulcerative colitis
Research Narrative
Christy E. Cauley, MD, MPH is an Assistant Professor of Surgery at Harvard Medical School, Director of Research for Colorectal Surgery at Massachusetts General Hospital and a core faculty member in the Safe Surgery Program at Ariadne Labs. Her currently funded research focuses on intervention development and testing to improve biopsychosocial outcomes of seriously ill and older adult patients undergoing surgery. In previous work funded by the Harvard School of Public Health and the NCI, her research team developed an implementation guide to improve integration of mHealth in surgery aimed at reducing healthcare disparities and a communication guide for surgeons to improve surgical decision-making before emergency surgical interventions in patients with serious illness. She has obtained the Owen Wangsteen Award at the surgical forum of the American College of Surgeons Clinical Congress, a KL2/CMERIT award, and a Kornfeld Scholars Award from the National Palliative Care Research Center.

She received her B.S. from Purdue University, her M.D. at Indiana University, and her Masters in Public Health from Harvard University while completing her residency training in general surgery at Massachusetts General Hospital in Boston, MA. In addition, she completed Colorectal Surgery fellowship training at Cleveland Clinic in Cleveland, OH.