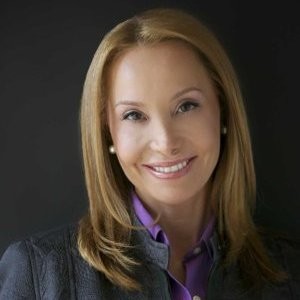 Nada Milosavljevic, M.D.
Instructor in Psychiatry
Harvard Medical School
Physician Investigator (Cl)
General Internal Medicine, Mass General Research Institute
Psychiatrist
Psychiatry, Massachusetts General Hospital
Education
MD St. George's University School of Medicine 2001
Research Interests
adrenergic uptake inhibitors; antidepressive agents; internet; propylamines; psychotic disorders
Research Narrative
I am a double Board-Certified, Harvard-trained physician and a faculty member at Harvard Medical School. In addition to conventional medicine, I practice Integrative and Functional Medicine. I have received specialty certifications in Regenerative and Functional Medicine, Medical Acupuncture, Ayurvedic Medicine, and Chinese Herbs.

I am the Founder and Director of the Integrative Health Program at Massachusetts General Hospital (MGH). This is a collaborative program with Boston-area school clinics to treat and educate high-school students who suffer from anxiety and stress conditions. My program provides alternative and complementary treatments as well as educational services to teach students and clinicians various preventative health measures.

Prior to my career in medicine, I practiced law with a specialty in Intellectual Property. I received my degree from Notre Dame Law School and practiced trademark law, all aspects of the patent application process, and patent law litigation. In this capacity, it was my involvement with the biotech industry and patenting pharmaceuticals and medical devices that led to my interest in medicine.

Internationally, I am a Board Member of the US Royal Medical Board (RMB) to Serbia, Europe. In this capacity, I serve to provide a medical forum for the exchange of academic medical knowledge and to advance medical services, standards, and treatment protocols. The US RMB works in collaboration with Lifeline Humanitarian Foundation, RMB of Serbia, Serbian Ministry of Health, and the World Health Organization.

Further to my expertise in herbal and plant-based treatments, I am a Certified Tea Specialist (CTS). As the only MD/ CTS in the United States, I use my training and experience to speak, write, and educate patients, health providers, and the tea industry as to herbal and tea preparations and the wide range of health benefits.

Chelsea Health Center
151 Everett Avenue
Chelsea, MA 02150