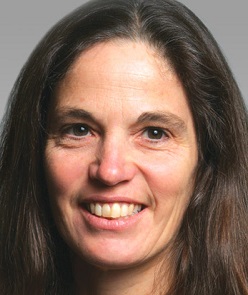 Deborah Blacker, M.D., Sc.D.
Physician Investigator (Cl)
Psychiatry, Mass General Research Institute
Professor of Psychiatry
Harvard Medical School
Psychiatrist
Psychiatry, Massachusetts General Hospital
Education
SCD 1992
MD Harvard Medical School 1984
Research Interests
alpha-macroglobulins; alzheimer disease; alzheimer's disease; apolipoprotein e4; apolipoproteins e; cognition disorders; dementia; disease genetics; epidemiology; genetic linkage; genetics of alzheimer's disease; gerentology research; geriatric psychiatry; psychiatric epidemiology; risk factors for alzheimer's disease
Research Narrative
Dr. Blacker is a geriatric psychiatrist and epidemiologist based at Mass General Hospital, where she directs the Gerontology Research Unit and serves Associate Chief for Research in the Department of Psychiatry. Her work focuses on the epidemiology, genetics, assessment, and early recognition of Alzheimer's disease, and she serves as co-leader of the Education and Clinical Cores for the Mass Alzheimer's Disease Research Center, and leader of the Analytic Core for the Harvard Aging Brain Study investigating earliest brain changes in Alzheimer's disease. She is involved in multiple local and national studies regarding Alzheimer's disease genetics and epidemiology, and leads the AlzRisk project to develop a curated online catalog of Alzheimer risk factor studies (www.alzrisk.org). She is also actively involved in teaching and methodologic research at HSPH, where she co-directs the Psychiatric Epidemiology concentration and teaches a course on assessment methods in psychiatric epidemiologic research. She served on the DSM-5 Neurocognitive Disorders Workgroup, and the American Psychiatric Association's Workgroup to Revise the Practice Guideline for Dementia.