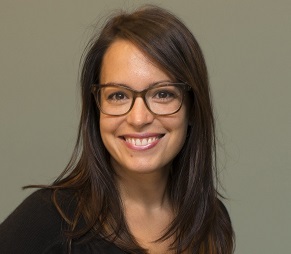 Galit Alter, Ph.D.
Investigator
Ragon Institute of MGH, MIT and Harvard, Mass General Research Institute
Professor of Medicine
Harvard Medical School
Samana Cay MGH Research Scholar 2017-2022
Mass General Research Institute, Massachusetts General Hospital
Kristine and Bob Higgins MGH Research Scholar 2012-2017
Mass General Research Institute, Massachusetts General Hospital
Education
PhD McGill University 2003
Research Interests
aids vaccines; antibody-dependent cell cytotoxicity; antimicrobial resistance; cd8-positive t-lymphocytes; covid-19; ebola virus; hiv; hiv and tuberculosis; hiv antibodies; hiv infections; hiv-1; immune evasion; immunoglobulin fc fragments; immunology; inherited immunity; natural killer cells; neutralizing antibodies; rational vaccine design; receptors kir; tuberculosis
Research Narrative
Galit Alter received her PhD in experimental medicine from McGill University, and is currently an Associate Professor in Medicine at Harvard Medical School. Over the past 8 years her research has focused on understanding the role of the innate immune response to chronic viral infections, including HIV and HCV, with a focus on defining the role of Natural Killer (NK) cells in antiviral control.
Recently, these studies have shifted gears to begin to define the mechanism by which these innate immune effector cells may be harnessed through vaccination to gain more effective control over viral replication. To do this, her current research interests lie in defining the role of innate immune recruiting antibodies in providing protection from infection.
Specifically, she is working towards defining the pathways that result in the targeted production of "protective" antibody glycans to enhance the production of antibodies that can potently block infections.
Advancement in understanding how to manipulate the antibody glycan in a targeted manner through vaccination will also lead to the generation of vaccines with broader applications by extending to the improvement of therapeutic vaccines for the treatment of malignancies and autoimmune diseases as well.
This knowledge will provide insights into natural antibody glycovariation, and lead to the development of novel approaches to strategically tailor vaccines to induce innate immune cell-recruiting antibodies, with the hope that these findings will ultimately revolutionize the application of vaccines to treat and prevent a remarkably larger range of diseases.