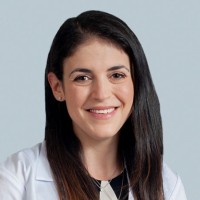 Marti Dembowitz Soffer, MD, MPH
Physician Investigator (Cl)
Obstetrics & Gynecology, Mass General Research Institute
Instructor in Obstetrics, Gynecology and Reproductive Biology
Obstetrics Gynecology & Repro. Bio. , Harvard Medical School
Physician
Obstetrics and Gynecology Services-N/A, Massachusetts General Hospital
Education
MD, MPH Icahn School of Medicine at Mount Sinai 2015
Research Interests
abruptio placentae; cardiovascular disease in pregnancy; diabetes in pregnancy; fetal heart rate; gestational diabetes; preterm labor
Research Narrative
Dr. Marti Soffer is an Obstetrician Gynecologist and Maternal Fetal Medicine Specialist at Massachusetts General Hospital and an Instructor at Harvard Medical School.
Dr. Soffer graduated from Brandeis University where she majored in Health: Science, Society, and Policy. She went to medical school through the Humanities in Medicine Program at the Icahn School of Medicine at Mount Sinai in New York City where she earned her doctoral degree as well as a Masters in Public Health. She continued at the Icahn School of Medicine where she completed her obstetrics and gynecology residency training, followed by a fellowship in Maternal Fetal Medicine at Massachusetts General Hospital.
As a Maternal Fetal Medicine specialist, Dr. Soffer is engaged in clinical research and is currently running a randomized controlled trial on the MGH labor floor to determine the effect of positioning on perineal morbidity among those undergoing their first births. Dr. Soffer has clinical interests in the fields of patient counseling, prenatal diagnosis and ultrasound, diabetes in pregnancy, cardiovascular disease in pregnancy, and preterm labor.