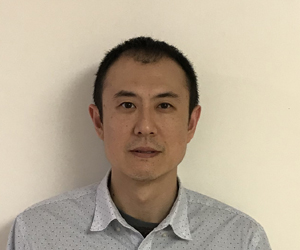 Ken Arai, Ph.D.
Investigator
Radiology, Mass General Research Institute
Research Staff
Radiology, Massachusetts General Hospital
Associate Professor of Radiology
Harvard Medical School
Education
PhD University of Tokyo 2003
Research Interests
antipyrine; astrocytes; blood-brain barrier; cell communication; cerebral cortex; endothelial cells; matrix metalloproteinase 9; neural stem cells; neurogenesis; neurovascular response; oligodendroglia; stem cells; stroke; vascular dementia; vascular endothelial growth factor a; white matter injury
Research Narrative
Dr. Arai is a molecular/cell/animal biologist with experience in drug discovery for neurological diseases. Research interests include stroke, vascular dementia, white matter injuries and oglio-vascular signaling.
Publications

CNY-Building #149
149 13th Street
Charlestown, MA 02129