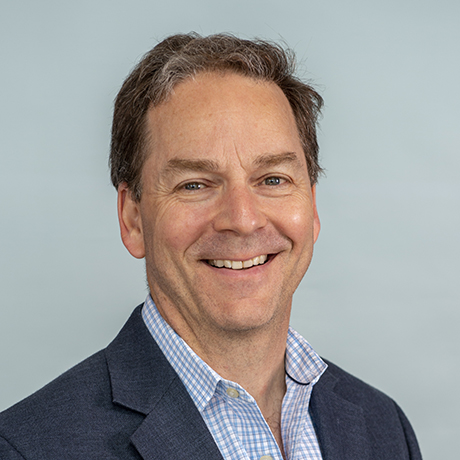 Jonathan Bean, M.D.
Physician Investigator (Cl)
Physical Medicine and Rehabilitation, Mass General Research Institute
Professor of Physical Medicine and Rehabilitation
Harvard Medical School
Research Interests
disability evaluation; disabled persons; elderly mobility; exercise; exercise therapy; functional performance; geriatric assessment; hip fracture rehabilitation; mobility limitation; motility; muscle skeletal; postural balance; risk of falls
Research Narrative
Jonathan F. Bean is an Associate Professor in the Department of Physical Medicine and Rehabilitation (PM&R) at Harvard Medical School. He serves as the Director of Research and Training for the Department of PM&R and Partners Continuing Care as well as Medical Director of the Spaulding Cambridge Outpatient Center.
Dr. Bean also serves on the Editorial Board of the Archives of Physical Medicine and Rehabilitation and the Governance Committee of the Association of Academic Physiatrists. In addition, he has served as the Liaison between the American Academy of PM&R and the American Geriatrics Society.
Dr. Bean is an internationally recognized expert in geriatric rehabilitative care as a result of his extensive experience in the conduct of clinical trials and the measurement of disablement outcomes.
In 1998, he received the New Investigator Award from the American Academy of PM&R and in 2002, he was the first physiatrist to be awarded the Jahnigen Career Development Award for Surgical and Related Specialists from the American Geriatrics Society. With advanced training in exercise physiology and epidemiology, his research has focused primarily on mobility problems among older adults, addressing both risk factor reduction and the prevention of disability, falls and fall related injuries.
He has completed NIH-funded observational studies and clinical trials addressing all domains of disablement outcomes. Dr. Bean is deeply committed to the mentorship of trainees within geriatric rehabilitative research, having been awarded a Midcareer Investigator Award (K24) from the National Institutes of Health.
Clinically, Dr. Bean's has expertise in addressing Musculoskeletal care for adults of all ages, Exercise Physiology/Sports Medicine and Geriatric Rehabilitative Care including the management of problems with Mobility and Falls.