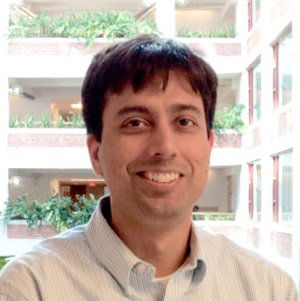 Rajeev Malhotra, M.D., M.S.
Physician Investigator (Cl)
Cardiovascular Research Center, Mass General Research Institute
Assistant Professor of Medicine
Harvard Medical School
Assistant Physician
Cardiology, Massachusetts General Hospital
Associate Director, Cardiac Intensive Care Unit
Massachusetts General Hospital
Education
AB Harvard University 2000
AM Harvard University 2000
MD Harvard Medical School 2004
Research Interests
aortic valve stenosis; apyrase; atherosclerosis; atherosclerotic inflammation; autophagy; bone morphogenetic protein receptors type ii; bone morphogenetic proteins; calciphylaxis; calcium-binding proteins; carboxylic acids; cardiac arrest; cardiopulmonary exercise; endocardial cushions; endothelium vascular; erythrocyte transfusion; exercise tolerance; extracellular matrix proteins; guanylate cyclase; heart failure systolic; hepcidin; histone deacetylases; iron homeostasis; lipoprotein(a); nitric oxide; oxygen consumption; proton-translocating atpases; pulmonary artery; receptors cytoplasmic and nuclear; vascular calcification; vascular smooth muscle
Research Narrative
Dr. Rajeev Malhotra graduated from Harvard College in chemistry and physics and obtained a masters degree in chemistry and chemical biology from the Harvard Graduate School of Arts and Sciences. He received his medical degree from the Health Sciences and Technologies Division of Harvard Medical School and MIT. Dr. Malhotra completed residency in internal medicine and fellowship in general cardiology at the Massachusetts General Hospital. He then completed a post-doctoral fellowship in vascular biology with Dr. Kenneth Bloch.

Atherosclerosis and its downstream clinical consequences including myocardial infarction (MI), stroke, and peripheral vascular disease affect more than 40 million people in the United States and is the number one cause of morbidity and mortality worldwide. Atherosclerotic plaques build up on the walls of blood vessels and consist of lipids and calcium deposits. Although treatments exist that target risk factors for cardiovascular disease (such as dyslipidemia or anti-hypertensives), there is currently no treatment to directly prevent or reverse vascular calcification. Dr. Malhotra's laboratory studies the molecular mechanisms by which atherosclerosis and calcification develop in the vessel wall in the hopes of uncovering novel targets for the development of new disease treatments.

Dr. Malhotra's research program focuses on the role of histone deacetylases (HDACs), autophagy, matrix Gla protein, and bone morphogenetic proteins (BMPs) in the pathogenesis of vascular calcification and atherosclerosis. His laboratory has identified polymorphisms in the HDAC9 locus that confer increased risk of vascular calcification, MI, and stroke in humans and have demonstrated that HDAC9 promotes vascular calcification using both in vitro and in vivo models. Furthermore, his laboratory has demonstrated that pharmacologic inhibition of BMP signaling reduces the burden of vascular calcification, likely through inhibition of endothelial-to-mesenchymal transition. More recently, Dr. Malhotra's laboratory has identified an essential role for matrix Gla protein in regulating arterial stiffness. Using a combination of human genetic and biomarker approaches, vascular smooth muscle cell and endothelial cell assays, and in vivo models, Dr. Malhotra's laboratory aims to identify novel genetic and molecular mechanisms of cardiovascular disease.