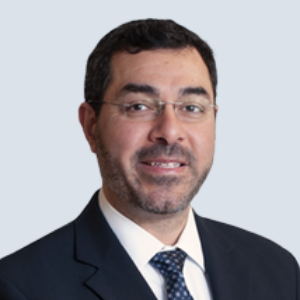 Hany Bedair, M.D.
Physician Investigator (Cl)
Orthopaedic Surgery, Mass General Research Institute
Associate Professor of Orthopedic Surgery
Harvard Medical School
Assistant In Orthopaedic Surgery
Center for Hip & Knee Replacement, Massachusetts General Hospital
Education
MD Yale University School of Medicine 2002
Research Interests
angiotensin ii type 1 receptor blockers; arthroplasty replacement; clinical quality improvement; decision trees; fibrosis; hip; hip prosthesis; knee; knee prosthesis; losartan; matrix metalloproteinase 1; orthopedics; prosthesis-related infections; synovial fluid; wounds penetrating
Research Narrative
Dr. Bedair is interested in both basic science and clinical research aimed at improving outcomes for patients undergoing hip or knee replacement surgery and decreasing recovery time. He has recently won awards for his work in improving the diagnosis of infection after knee replacement surgery.