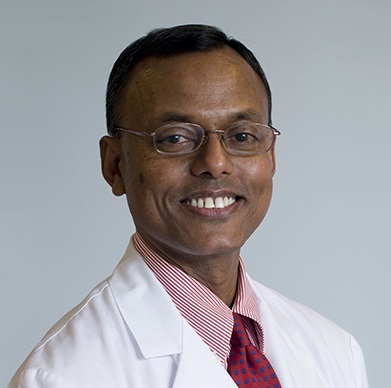 Shihab Ahmed, M.B.B.S., M.D.
Physician Investigator (Cl)
Anesthesia, Critical Care and Pain Medicine, Mass General Research Institute
Associate Professor of Anaesthesia
Harvard Medical School
Associate Anesthetist
Anesthesia, Critical Care and Pain Medicine, Massachusetts General Hospital
Education
MBBS University of Dhaka - Bangladesh 1987
Research Interests
baclofen; blood patch epidural; chronic pain; epilepsy complex partial; headache disorders; pain medicine; reflex sympathetic dystrophy; spinal puncture; vertigo
Research Narrative
I am a Clinical Investigator at the MGH Center for Translational Pain Research (CTPR).
Research Areas
Mechanisms of spinal cord stimulation (SCS) therapy for refractory pain
How pain transitions from acute pain to chronic.
Opioid induced hyperalgesia
Description of Research
In 1965 Melzack and Wall proposed that stimulation of large afferent fibers in the dorsal column blocks the transmission of small fibers that carry nociceptive signals at the spinal cord level, also known as the gate control theory.
Despite over four decades of spinal cord stimulation (SCS) therapy, few clinical studies have addressed the fundamental issue regarding the mechanistic basis of SCS treatment in chronic pain patients.
My research focuses on the effect of SCS on a variety of pain measures related to the mechanism of neuromodulation using quantitative sensory testing (QST). I hope the research will have a direct impact on improving the quality of SCS therapy by suggesting a mechanism-based, individualized patient selection approach.