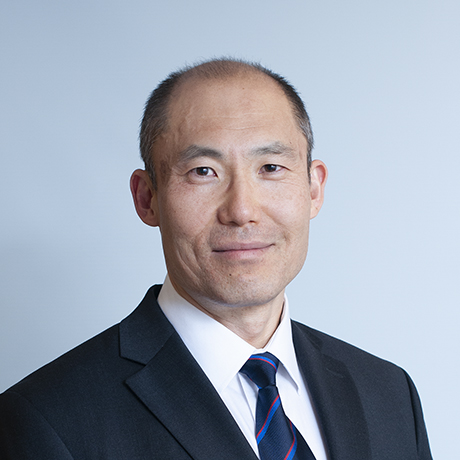 Young-Min Kwon, Ph.D., M.B.B.S.
Physician Investigator (Cl)
Orthopaedic Surgery, Mass General Research Institute
Professor of Orthopedic Surgery
Harvard Medical School
Assistant In Orthopaedic Surgery
Center for Hip & Knee Replacement, Massachusetts General Hospital
Education
MD University of Sydney School of Public Health 1997
PhD University of Oxford - Wadham College 2009
Research Interests
arthroplasty replacement; corrosion; foreign-body reaction; hip; hip prosthesis; joint replacements; metal on metal joint replacements; orthopedics; prosthesis design
Research Narrative
Young-Min Kwon, MD, PhD, FRACS, FRCS, FACS, FAOA, is an accomplished surgeon, researcher and educator specializing in minimally invasive total hip and knee replacements and complex revision surgeries. Dr. Kwon's practice is dedicated to caring for patients who require joint replacements.
Dr. Kwon earned his MD with Honors from the University of Sydney, Australia and completed his orthopaedic residency at the Royal Australasian College of Surgeons. He completed his Fellowship in Adult Reconstructive Surgery at Mass General and then completed a Hip Reconstruction Fellowship at the Balgrist University Hospital, Zurich, Switzerland. He earned a PhD from the University of Oxford. He is board certified in Orthopaedic Surgery with the American Board of Orthopaedic Surgery (ABOS), the Royal College of Surgeons of England (FRCS) and the Royal Australasian College of Surgeons (FRACS). He is a Fellow of the American College of Surgeons (FACS) and the American Orthopaedic Association (AOA). He is a member of the prestigious The Hip Society and The Knee Society.
Dr. Kwon serves as Vice Chair for Clinical Research for the Department of Orthopaedic Surgery. In addition, Dr. Kwon is the Director of the Adult Reconstructive Surgery Fellowship Program, the Bioengineering Laboratory and Mass General Center for Metal-on-Metal Hip & Tribocorrosion Evaluation & Treatment. He is the recipient of numerous awards and honors, including the Sir John Irvine Hunter Prize in conjunction with the title of Prosector, the AOA Traveling Fellowship Award, the FRCS's Traveling Fellowship Award, the New Investigator Recognition Award from the Orthopaedic Research Society (ORS), the Kappa Delta Award from the American Academy of Orthopaedic Surgeons (AAOS) and the John Charnley Award from The Hip Society.