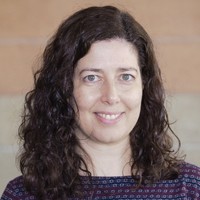 Tal Kenet, Ph.D.
Associate Investigator
Neurology, Mass General Research Institute
Associate Professor of Neurology
Harvard Medical School
Research Staff
Neurology, Massachusetts General Hospital
Education
PhD Weizmann Institute of Science 2003
Research Interests
auditory cortex; auditory processing; autism spectrum disorder; autistic disorder; child development disorders pervasive; cortical dynamics; facial processing; language development disorders; magnetoencephalography; maternal exposure; neural pathways; polychlorinated biphenyls; resting state networks; somatosensory cortex; somatosensory processing
Research Narrative
Dr. Tal Kenet is an assistant professor of neurology at Harvard Medical School and a Principal Investigator in the Massachusetts General Hospital Department of Neurology, and is affiliated with the MIT-MGH Martinos Center for Biomedical Imaging. She has extensive training and knowledge in systems neuroscience, with particular expertise in sensory processing.
Dr. Kenet's doctoral research centered on the first stages of visual processing in the brain, while her post-doctoral work focused on abnormal development of auditory perception in animals with normal hearing.
Subsequently, she became interested in autism, and was granted a Young Investigator Award from the Cure Autism Now foundation and from the MIND Institute at UC Davis to use MEG to study abnormal sensory processing in autism. She is currently using MEG successfully with both visual and auditory stimulation on children and adults, with and without autism.
Publications

CNY-Building #149
149 13th Street
Charlestown, MA 02129