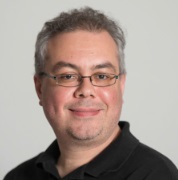 Korkut Uygun, Ph.D.
Associate Investigator
Shriners Hospitals for Children - Boston, Mass General Research Institute
Associate Professor of Surgery
Harvard Medical School
Education
PhD Wayne State University 2004
Research Interests
cell physiological phenomena; donor selection; enzymes; gastroenterology; hepatocytes; hepatology; ischemia; liver; liver circulation; liver failure; liver transplantation; metabolic engineering; organ preservation; perfusion; systems biology; tissue engineering; warm ischemia
Research Narrative
Korkut Uygun, PhD, brings a unique crossover between process systems engineering and surgery to the field of transplantation.
Dr. Uygun has built a major program for reengineering organs, specifically livers, which aims to ensure all donor organs are utilized for public good.
His PhD work focused on integrating process design and control, and identifying threat events for petrochemical process industries, specializing in model predictive control and dynamic optimization.
In 2006, he joined the Center for Engineering in Medicine as a postdoc for training on liver surgery and transplantation. In 2008, he won the National Institutes for Health (NIH) Pathway to Independence Award that funded his project to recover unusable organs for transplantation, and to predict graft survival success by developing metabolic models of the liver.
His laboratory features a vertically integrated transplantation program with small and large animal transplantation and human liver pseudo-transplantation, as well as mass spectrometry-based metabolomics and systems biology expertise.
Dr. Uygun's lab is supported by the NIH, National Science Foundation (NSF) and Shriners Hospitals for Children, as well as industry with over $1M/yr funding. In order to focus on translation of the machine perfusion technologies developed in his lab, he has co-founded a company, Organ Solutions LLC, which is funded by two NIH small business grants.
He has published over 40 peer-reviewed works, which have been cited over 1,200 times since 2010.
RESEARCH SUMMARY:
The core of Organ Reengineering Lab is in translational medicine: our work led to the development of a practical subnormothermic liver perfusion protocol, with initial development in a rat transplantation model, and recently scaled up to human liver perfusion.
Machine perfusion is a new functional preservation modality, allowing treatment of the organ for minor injuries, compared to the current clinical standard of cold storage on ice, which damages the organ during storage. Currently, we are in the planning stages for a small safety clinical trial at Mass General with collaborators in the Division of Transplantation.
As a corollary of our efforts in machine perfusion, we developed a novel method to enable preservation of rat livers at subzero temperatures without inducing freezing of the organ.
This approach triples the total storage duration for rat livers with full post-preservation survival. The Nature Medicine article describing this work was widely noted as a breakthrough, and covered by all major news agencies. From a translational aspect, we plan this technology to follow our machine perfusion protocol in going to clinical trials.
A unique aspect of our work in organ preservation is the development of metrics for organ viability and prediction of graft survival. An important advantage of functional preservation/machine perfusion is the capability to assess liver function during recovery from ischemic injury. We demonstrated that the liver metabolic function can be used to predict the graft success in a rat transplant model. We are currently scaling this work to human livers in a pseudo-transplant model.