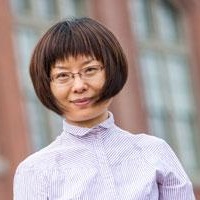 Xiqun Chen, M.D., Ph.D.
Assistant Investigator
Neurology, Mass General Research Institute
Assistant Professor of Neurology
Harvard Medical School
Research Staff
Neurology, Massachusetts General Hospital
Education
MD Fudan University 2001
Research Interests
cancer; lrrk2; mc1r; melanoma; neurodegeneration; neurodegenerative diseases; parkin; parkinson's disease; parkinson's disease and melanoma; red hair
Research Narrative
Dr. Chen received her medical and PhD degrees and residency training from Shanghai Medical College, Fudan University. She then completed her postdoctoral fellowship at Columbia University. Dr. Chen joined Massachusetts General Hospital in 2009 and later established her research program focusing on Parkinson's - cancer associations as a basis for better understanding Parkinson's disease through multiple disciplinary collaborations. Her lab investigates common genetic and environmental factors connecting Parkinson's disease and cancer, as well as related fundamental cellular processes that lead to degeneration in neurons and overgrowth in dividing cells. Her group identified a critical role of the melanoma-related red hair gene in models of Parkinson's disease. With her team, Dr. Chen is seeking to translate her research findings to ​clinical therapies, reflecting her continuing commitment to improving care for patients with Parkinson's and related diseases.