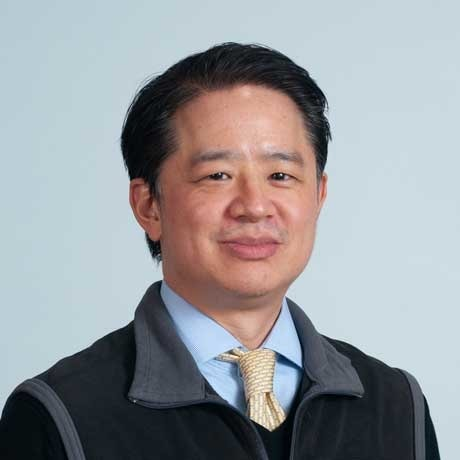 Morris Ling, M.D.
Physician Investigator (Cl)
Allergy and Clinical Immunology Unit, Mass General Research Institute
Instructor in Medicine
Harvard Medical School
Assistant Physician
Allergy and Clinical Immunology Unit, Massachusetts General Hospital
Education
MD University of Maryland School of Medicine 2006
Research Interests
allergic rhinitis; antigen-specific cd4+ t cell immune responses; asthma; cancer vaccines; chemokine biology; clinical immunology; laboratory medicine
Research Narrative
In the lab of Dr. Andrew Luster, I have investigated chemokine signaling in human asthma and allergic diseases and allergen-specific T cell immune responses in human asthma. In the Allergy Clinic, I have an interest in asthma, rhinosinusitis, food allergy, urticaria, contact dermatitis, and eczema. In the Clinical Immunology Lab, I am initiating and developing projects related to 1) immunologic correlates of allergic, autoimmune, and oncologic disease and 2) clinical innovation to update and streamline processes within the lab.
My research has focused on three main areas of interest: 1) proteomic and transcriptomic computational analysis of immune responses in human asthma and 2) the role of innate type 2 cytokines and allergen-specific T cell immune responses in human asthma, and 3) the role of chemokines in allergic diseases. I am a co-first author on a publication in Science Translational Medicine that describes the characterization of allergen-specific T cell immune responses in human asthma. I have also written a review article on allergen-specific CD4+ T cells in human asthma that is published in the Annals of the American Thoracic Society.My other recent work identified a novel chemokine ligand-receptor interaction (CCL18 and CCR8) that may have important implications for understanding the pathogenesis of allergic/eosinophilic diseases. I published this work in the Journal of Experimental Medicine as a co-first author. I have also collaborated on a project that is the first to characterize the role of glycosylation on the chemotactic activity of CCL1, a CCR8 ligand, using homogeneous N-glycosylated protein molecules of defined covalent structure.