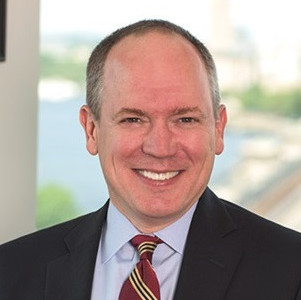 Tracy Batchelor, M.D., M.P.H.
Physician Investigator (Cl)
Cancer Center, Mass General Research Institute
Head of the Department of Neurology at Brigham and Women's Hospital
Harvard Medical School
Miriam Sydney Joseph Professor of Neurology
Harvard Medical School
Consultant
Radiation Oncology, Massachusetts General Hospital
Neurologist
Neurology, Massachusetts General Hospital
Education
MD Emory University School of Medicine 1990
MS 2005
Research Interests
anti-vegf therapy; brain neoplasms; cediranib; central nervous system neoplasms; cns lymphoma; experimental therapies for glioblastomas; glioblastoma; glioma; lymphoma; lymphoma non-hodgkin; pan-vascular endothelial growth factors; primary central nervous system lymphoma
Research Narrative
A major emphasis of my research has been the development and implementation of experimental therapeutics for glioblastomas with an emphasis on targeted drugs. These studies serve as the basis of my NIH grants and all of my investigator-initiated trials include correlative biospecimen and imaging studies in collaboration with multiple HMS investigators. Our studies of cediranib, a pan-vascular endothelial growth factor (VEGF) receptor tyrosine kinase inhibitor have led to important insights regarding the mechanism of action of VEGF inhibitors in glioblastomas. My initial NCI-funded study of cediranib in recurrent glioblastoma has led to additional studies including an R01-funded phase Ib/II study in newly diagnosed glioblastoma.
Another component of my clinical research has focused on clinical investigations and therapeutic trials in primary central nervous system lymphoma (PCNSL). I have served as principal investigator for institutional as well as NCI-sponsored multi-institutional trials of PCNSL. I am also the co-founder and co-chair of the International PCNSL Collaborative Group (IPCG), an international, multidisciplinary group of 120 investigators from 15 countries with research interests in this disease. I serve as the PI of an NCI-sponsored R13 grant that funds the annual IPCG meeting and I have led or participated in multiple international studies within this group. I am the editor of the only textbook dedicated exclusively to CNS lymphoma, which will be published in a 2nd edition in 2010.