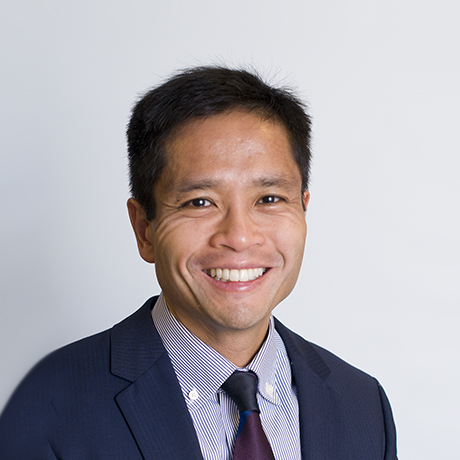 Andrew T Chan, M.D., M.P.H.
Chief
Clinical and Translational Epidemiology Unit, Massachusetts General Hospital
Daniel K. Podolsky Professor of Medicine
Harvard Medical School
Physician Investigator (Cl)
Medicine, Mass General Research Institute
Director of Epidemiology
Cancer Center, Massachusetts General Hospital
Associate Physician
Gastroenterology, Massachusetts General Hospital
Associate Member
Broad Institute
Stuart and Suzanne Steele MGH Research Scholar
Massachusetts General Hospital
Professor
Immunology and Infectious Diseases, Harvard T.H. Chan School of Public Health
Education
MPH Harvard T. H Chan School of Public Health 2004
MD Harvard Medical School 1997
Research Interests
adenoma; anti-inflammatory agents non-steroidal; anticarcinogenic agents; aspirin; aspirin and cancer; cancer; cancer prevention; cancer risk; colitis ulcerative; colorectal cancer; colorectal neoplasms; coronavirus; covid-19; crohn disease; cyclooxygenase 2; diet; gut microbiome
Research Narrative
Andrew T. Chan, MD, MPH is a Professor of Medicine at Harvard Medical School (HMS), Professor of Immunology and Infectious Disease, Chief of the Clinical and Translational Epidemiology Unit at Massachusetts General Hospital (MGH) and the Director of Epidemiology at the MGH Cancer Center. As a clinical gastroenterologist, Dr. Chan specializes in familial gastrointestinal cancer syndromes and cancer prevention. Dr. Chan is a leading investigator in the epidemiology of colorectal cancer and other digestive diseases, with a focus on chemoprevention with aspirin and the interaction of diet with the gut microbiome. An elected fellow of the American Society of Clinical Investigation, he currently supported by NCI, NIDDK, NIA, StandUpToCancer and the Crohn's and Colitis Foundation for his research. He has published over 500 papers in the field of gastrointestinal cancer and other chronic digestive diseases in leading journals, including the New England Journal of Medicine, Journal of the American Medical Association, Lancet, Science Translational Medicine, Gastroenterology and Gut.