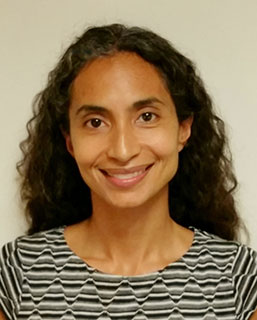 Lisa M Zakhary, M.D., Ph.D.
Physician Investigator (Cl)
Psychiatry, Mass General Research Institute
Assistant Professor of Psychiatry, Part-time
Harvard Medical School
Psychiatrist
Psychiatry, Massachusetts General Hospital
Education
M.D.; Ph.D. Harvard Medical School 2007
Research Interests
body dysmorphic disorders; cell differentiation; cell proliferation; dermatology; mesentery; micrornas; neurons; ocd; olfactory pathways; ossification heterotopic; skin diseases; trichotillomania
Research Narrative
Lisa Zakhary, M.D., Ph.D., a graduate of Harvard Medical School, completed her residency in general psychiatry at the Massachusetts General Hospital (MGH). She earned a PhD in molecular neurobiology during her medical training. She is Assistant in Psychiatry at MGH and Instructor in Psychiatry at Harvard Medical School. She recently co-founded the MGH Comprehensive Skin Management Clinic, a multi-disciplinary dermatology/psychiatry clinic which provides treatment for patients with a variety of psychodermatologic conditions including compulsive skin picking, trichotillomania, and body dysmorphic disorder.