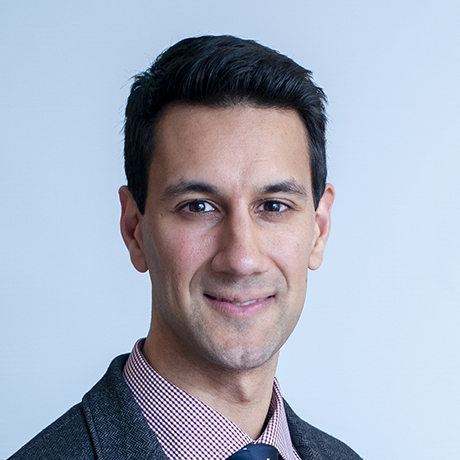 Irun Bhan, M.D.
Physician Investigator (Cl)
Gastroenterology, Mass General Research Institute
Instructor in Medicine
Harvard Medical School
Assistant In Medicine
Gastroenterology, Massachusetts General Hospital
Education
MD Harvard Medical School 2010
Research Interests
cancer diagnosis; diagnosis; dna damage; gamma rays; liver cancer; liver disease; mathematics; phosphoprotein phosphatases; proto-oncogene proteins c-mdm2; transplant hepatology; tumor suppressor protein p53
Research Narrative
Irun Bhan, MD is board-certified in gastroenterology and transplant hepatology. In the clinic, he specializes in all forms of liver disease from mild to severe. His work includes the care of individuals prior to and after liver transplantation. His research interests include improving the early diagnosis of liver cancer through new technologies.