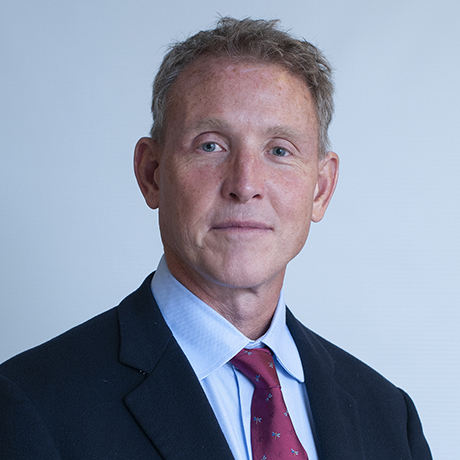 John Braun
Physician Investigator (Cl)
Orthopaedic Surgery, Mass General Research Institute
Assistant In Orthopaedic Surgery
Massachusetts General Hospital
Education
MD Weill Cornell Medical College 1989
Research Interests
adolescent scoliosis; orthopedics; scoliosis; spine deformities; tethering; vertebral body tethering
Research Narrative
Dr. Braun is an accomplished spine surgeon and researcher who treats scoliosis and other complex spine deformities and disorders in children and adults. Dr. Braun specializes in the treatment of scoliosis without fusion, using minimally invasive anterior vertebral tethering techniques - also called vertebral body tethering (VBT) or simply tethering. Dr. Braun pioneered this technique as an alternative to fusion surgery for adolescent idiopathic scoliosis, performing the first successful tethering procedure in 2010 after more than a decade of basic science research and pre-clinical testing.
Dr. Braun received his MD from Cornell. He completed an orthopedic surgery residency at the Hospital for Special Surgery and a spine surgery fellowship at the Twin Cities Scoliosis and Spine Center/University of Minnesota.
After completing an active duty service commitment in the US Air Force from 1995-1999, heading spine programs at both Wilford Hall Medical Center and Brooke Army Medical Center in San Antonio, TX, Dr. Braun then practiced at the University of Utah for the next seven years.
In 2006, Dr. Braun was recruited to lead a scoliosis center of excellence at the University of Vermont as a tenured academic orthopedic spine surgeon. In 2012, Dr. Braun transitioned his pediatric scoliosis practice to Dartmouth, where he served as Head of the Pediatric Spine and Scoliosis Program. Dr. Braun also transitioned his adult spine surgery practice to the University of Vermont Health Network-Central Vermont Medical Center, where he served as head of Orthopedic Spine Surgery for six years.
In 2019, Dr. Braun accepted an academic position at Mass General, Mass General Hospital for Children and Harvard Medical School as a pediatric scoliosis and spine surgeon with the goal of developing a fusionless scoliosis surgery program focused on minimally invasive anterior vertebral tethering.