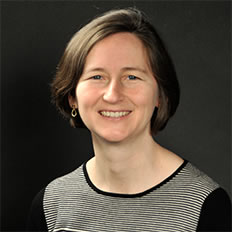 Regina Larocque, M.D.
Physician Investigator (Cl)
ID Research 1 Monthly, Mass General Research Institute
Associate Professor of Medicine
Harvard Medical School
Associate Physician
Infectious Disease, Massachusetts General Hospital
Education
MD Duke University School of Medicine 1998
Research Interests
antibodies, bacterial; bangladesh; cholera; cholera vaccines; feces; travel; travel medicine; vibrio cholerae; vibrio cholerae o1
Research Narrative
As a faculty member of the Division of Infectious Diseases at Massachusetts General Hospital, my research focuses on the field of enteric infections, particularly cholera. Along with other colleagues in the Division, I collaborate with the International Centre for Diarrhoeal Disease Research in Dhaka, Bangladesh (ICDDR,B) on a large field study of Vibrio cholerae infection in an endemic setting. My particular interest is the identification of human genetic factors that relate to the risk of cholera in the Bangladeshi population.