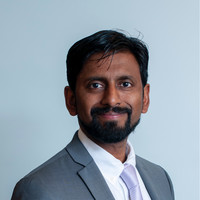 Darshan Mehta, M.D., M.P.H.
Physician Investigator (Cl)
Benson-Henry Institute for Mind Body Medicine, Mass General Research Institute
Assistant Professor of Medicine
Harvard Medical School
Assistant Professor of Psychiatry
Harvard Medical School
Associate Physician
General Internal Medicine, Massachusetts General Hospital
Consultant
Psychiatry, Massachusetts General Hospital
Education
MD University of Texas Southwestern Medical School 2002
MPH 2007
Research Interests
asian americans; attitude to health; complementary therapies; disclosure; mind-body health; mind-body therapies; women's health
Research Narrative
Dr. Mehta received his BA in Biology from Illinois Wesleyan University and an MD from University of Texas-Southwestern Medical School. He completed his residency in internal medicine at University of Illinois-Chicago Hospital. In 2008, he completed a clinical research fellowship in complementary and integrative medicine at the Harvard Medical School Osher Research Center, during which he received a Master of Public Health degree from the Harvard School of Public Health.
His educational and research interests include curricular development in complementary and integrative medical therapies, mind/body educational interventions in health professions training, and promotion of professionalism in medical trainees. He directs medical student and resident rotational electives at the Benson-Henry Institute. Dr. Mehta sees patients in a consultative role for use of complementary and integrative medical therapies, as well as mind/body interventions for stress management and stress reduction.
Dr. Mehta is active in the Massachusetts Medical Society, and is a member of the American College of Physicians and the American Medical Association. Dr. Mehta is a diplomate of the American Board of Holistic Medicine, and has completed professional training in mindfulness-based stress reduction at the University of Massachusetts Medical School.