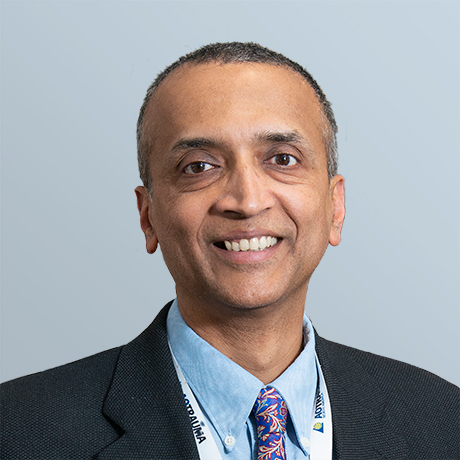 Chaitanya Mudgal, M.B.B.S.
Physician Investigator (Cl)
Orthopaedic Surgery, Mass General Research Institute
Associate Professor of Orthopedic Surgery
Harvard Medical School
Assistant Orthopaedic Surgeon
Hand & Arm Center, Massachusetts General Hospital
Education
MD L.T.M. Medical College 1988
Research Interests
bone plates; carpal bones; dislocations; finger injuries; fracture fixation internal; lacerations; orthopedics; radius fractures
Research Narrative
Dr. Mudgal's clinical interests include a comprehensive array of hand and upper extremity disorders such as fractures, tendon and nerve injuries and paralytic disorders of the upper limb and arthritic conditions. He is also extremely interested in surgery of the upper limb in patients who have suffered strokes or traumatic head injuries.

Dr. Mudgal's research interests include identification of injury patterns and methods of treating them to maximize outcomes. Dr. Mudgal's research evaluates existing treatment methods or devises new methods of treating complex injuries.