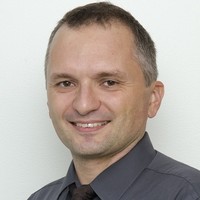 Oleg Pianykh, Ph.D.
Investigator
Radiology, Mass General Research Institute
Assistant Professor of Radiology
Harvard Medical School
Research Staff
Radiology, Massachusetts General Hospital
Education
PhD Louisiana State University 1998
Research Interests
algorithms; blood volume; cybersecurity; data analysis; digital imaging; perfusion; perfusion imaging; phantoms imaging
Research Narrative
Despite many brilliant efforts, healthcare is still plagued with problems. The use of computer science, math and business logic can solve many of them
—
that's where the Medical Analytics Group comes in. Our backgrounds are technical, but our focus is practical. We are problem solvers, bringing real, measurable improvements to healthcare.