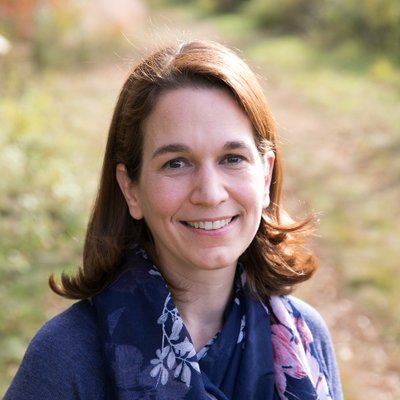 Shannon Stott, Ph.D.
Assistant Investigator
Cancer Center, Massachusetts General Hospital
Associate Investigator
Cancer Center, Mass General Research Institute
Associate Professor of Medicine
Harvard Medical School
d'Arbeloff MGH Research Scholar 2022-2027
Mass General Research Institute, Massachusetts General Hospital
Research Interests
cell separation; circulating tumor cells; freezing; hbctc-chip; ice; microfluidic analytical techniques; microfluidics; microscopy; nanostructures; neoplastic cells circulating; video recording
Research Narrative
Shannon Stott, PhD, is a Mechanical Engineer who has been working at the interface of technology, imaging and medicine. Dr. Stott has a broad background in microfluidics, optics, tissue engineering and cryopreservation, with a focus on their applications in clinical medicine and cell biology.
As a postdoctoral fellow in Mehmet Toner's laboratory, she co-invented the herringbone circulating tumor cell chip (HBCTC-Chip) a device that can successfully capture cancer cells circulating in the blood stream of localized and metastatic cancer patients.
This technology has been used to explore the biology of these extremely rare cells, identifying novel pathways for metastasis and bringing us a small step closer to understanding how cancer spreads and kills.
Recently, this device has been scaled for large scale production, enabling the distribution of the HBCTC-Chip to multiple cancer centers across the country.
Additionally, Dr. Stott is an expert in high speed video microscopy, an imaging technique that has enabled the exploration of novel fluidic flow inside microfluidic devices and biological processes that occur at a micro-second time scale.
Dr. Stott has authored over 30 publications and is frequently invited to speak at national conferences. In 2014, she received the American Cancer Society's Women Leading the Way to Wellness Award.
RESEARCH SUMMARY
The Stott Laboratory comprises bioengineers and chemists focused on translating technological advances to relevant applications in clinical medicine. Specifically, we are interested in using microfluidics and imaging technologies to create tools that increase understanding of cancer biology and of the metastatic process.
In collaboration with the Toner, Haber and Maheswaran laboratories, we have developed a series of microfluidic devices that can isolate extraordinary rare circulating tumor cells (CTCs) from the blood of cancer patients.
We are striving to employ new imaging modalities to extract as much information as possible from these rare cells while pushing the technology further for early cancer detection.
The Stott Laboratory is also focused on developing microfluidic technologies that can isolate tumor-specific extracellular vesicles from cancer patient plasma. Extracellular vesicles have been implicated in promoting tumor progression by manipulating the surrounding microenvironment.
Researchers have hypothesized that microvesicles shed from the membranes of tumors transport RNA and proteins that promote tumor growth. The Stott laboratory is focused on developing a combined CTC and extracellular vesicle assay relevant to glioblastoma, hoping to better guide treatment for this highly fatal disease.
By working in close partnership with the clinicians and biologists at the Mass General Cancer Center, the goal of the Stott laboratory is to create new tools that directly impact patient care.