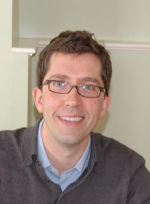 Paul H Lerou, M.D.
Physician Investigator (Cl)
Neonatal Intensive Care Unit, Mass General Research Institute
Assistant Professor of Pediatrics
Harvard Medical School
Pediatrician
Neonatology and Newborn Medicine, Massachusetts General Hospital
Education
MD Sidney Kimmel Medical College at Thomas Jefferson University 1998
Research Interests
blastocyst; blastocyst inner cell mass; cell culture techniques; embryo, mammalian; embryonic stem cells; fertilization in vitro; i-kappa b kinase
Research Narrative
Our research is focused on using stem cells to better understand how genetic disorders and prematurity affect a child's development over the course of his or her lifetime and to ultimately develop new treatment strategies.
We aim to apply novel cell imaging techniques, genomics approaches and computational biology to generate novel models of human disease and development using induced pluripotent stem cells.