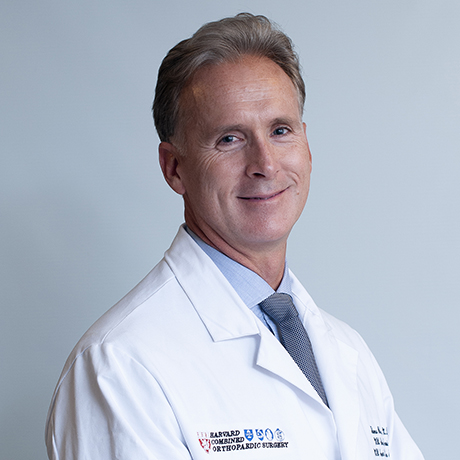 Thomas Holovacs, M.D.
Physician Investigator (Cl)
Orthopaedic Surgery, Mass General Research Institute
Instructor in Orthopedic Surgery
Harvard Medical School
Assistant In Orthopaedic Surgery
Shoulder Service, Massachusetts General Hospital
Education
MD Columbia University 1995
Research Interests
arthroscopy; brachial plexus neuropathies; clavicle; cryotherapy; fracture fixation intramedullary; fractures bone; orthopedics; rotator cuff; shoulder injuries
Research Narrative
Dr. Thomas Holovacs is an Orthopedic Surgeon specializing in shoulder injuries. He works with a large patient population with diverse backgrounds and has worked as the chief shoulder consultant for the Boston Red Sox. Dr. Holovacs is paving the way for the introduction of new technologies in orthopedic surgery.