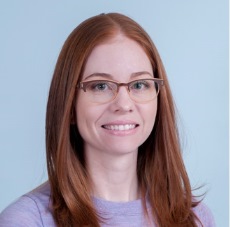 Rebecca Sandlin, Ph.D.
Assistant Investigator
Shriners Hospitals for Children - Boston, Mass General Research Institute
Assistant Professor of Surgery
Harvard Medical School
Research Staff
Sumner M. Redstone Burn Center, Massachusetts General Hospital
Education
PhD Vanderbilt University 2012
Research Interests
biomineralization; biostabilization; cryobiology; hemozoin; organ storage
Research Narrative
Dr. Sandlin's research interests in global health include:
Biomineralization in disease
Biostabilization and cryobiology
In nature, biomineralization is observed across the entire biosphere. The formation of these biominerals generally occurs under physiological conditions in a highly controlled and organized sequence of events.
One such biomineral, hemozoin, is formed by the malaria parasite to detoxify free heme during hemoglobin digestion. Inhibition of hemozoin formation leads to parasite death, and is therefore an important drug target.
Dr. Sandlin's research interests are in elucidating the mechanism of hemozoin formation and the identification of novel inhibitors.
The emergence of cutting edge clinical and research technologies has created a significant demand for biostabilization during transportation and storage.
The inadequacy of current preservatives creates a logistical challenge for many technologies that rely on viable, functional cells and where processing cannot be performed in low-resource settings.
Dr. Sandlin's current projects in biostabilization include the development of cocktail preservatives for the ambient storage of whole blood and blood components, and the development of cryopreservation methods to stabilize malaria patient blood specimens.