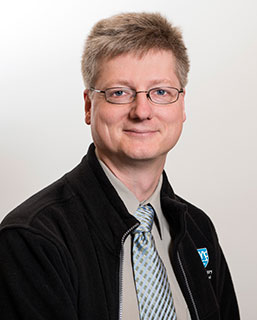 Oliver Freudenreich, M.D.
Physician Investigator (Cl)
Psychiatry, Mass General Research Institute
Associate Professor of Psychiatry
Harvard Medical School
Psychiatrist
Psychiatry, Massachusetts General Hospital
Education
MD University of Heidelberg Medical School 1993
Research Interests
antipsychotic agents; clozapine; psychiatry; psychotic disorders; schizophrenia; schizophrenia paranoid; schizophrenic psychology; treatment adherence
Research Narrative
Dr. Freudenreich works as an attending psychiatrist and resident supervisor in the MGH Schizophrenia Program at the Freedom Trail Clinic in the Erich Lindemann Mental Health Center. His academic interest is in the area of optimal psychopharmacological treatment for schizophrenia, including clozapine for refractory psychosis, early course schizophrenia, the role of medical morbidity in schizophrenia, the integration of medicine and psychiatry, and treatment adherence. In addition to his clinical and clinical trial expertise in schizophrenia, Dr. Freudenreich provides psychiatric consultations for medically complex patients with serious mental illness or diagnostically difficult cases with psychosis. He is a deputy editor for the journal Psychosomatics. He has published extensively in his areas of interest and he wrote a handbook on psychotic disorders. Dr. Freudenreich is an active teacher who lectures regularly at national meetings and at his home institution. At MGH, he is the course director for the Department of Psychiatry's monthly Morbidity and Mortality conference.