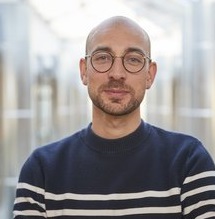 Andrea Ganna, Ph.D.
Instructor in Investigation
Analytic and Translational Genetics Unit, Mass General Research Institute
Research Associate in Medicine
Harvard Medical School
Education
PhD Karolinska Institute 2015
Research Interests
artificial intelligence; cardiometabolic disease; covid-19; deep learning; disease genetics; gwas
Research Narrative
Andrea is an EMBL-group leader at FIMM and an instructor at Harvard Medical School and Massachusetts General Hospital. Previously he did his post-doc at the Analytical and Translation Genetic Unit at Massachusetts General Hospital/Harvard Medical School/Broad Institute and his PhD at Karolinska Institute. His research interests lie on the intersection between epidemiology, genetics and statistics. Andrea have authored and co-authored both methodological and applied papers focused on leveraging large scale epidemiological datasets to identify novel socio-demographic, metabolic and genetic markers of common complex diseases. He has extensive expertise in statistical genetics and have been working with large-scale exome and genome sequencing data, focusing on ultra-rare variants in coding and non-coding regions. His research vision is to integrate genetic data and information from electronic health record/national health registries to enhance early detection of common diseases and public health interventions.