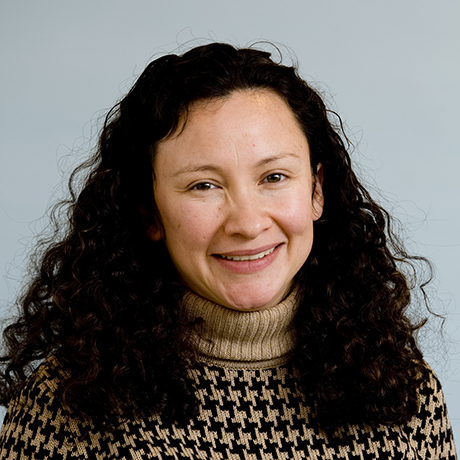 Alexy Arauz, M.D.
Associate Director for Pediatric Population Health
MassGeneral Hospital for Children, Massachusetts General Hospital
Assistant Professor of Pediatrics
Harvard Medical School
Pediatrician
Pediatrics, Massachusetts General Hospital
Physician Investigator (Cl)
General Internal Medicine, Mass General Research Institute
Education
MD Harvard Medical School 2000
Research Interests
adolescent medicine; child development; community health; disabled children; family health; health education; healthcare disparities; healthcare for vulnerable children; hispanic americans; obesity prevention; parents; pediatric care; pediatrics; quality of health care
Research Narrative
Dr. Arauz Boudreau is an academic community pediatrician focusing her career on improving the health of vulnerable children by impacting childhood development through restructuring primary care, research and community initiatives. As the Associate Director for Pediatric Population Health at Massachusetts General Hospital for Children (MGHfC) she has taken a lead role in transforming MGHfC pediatric primary care practices into patient centered medical homes implementing population health management and quality improvement efforts to develop a holistic system for promoting child development and addressing health disparities.
Her work in practice innovation is informed by her research that focuses on addressing health disparities and studying medical home implementation to enhance child development. Her research has assessed the association of cultural competence with the quality of well-child care, the addition of health coaches as an approach to obesity prevention, and most recently, understanding how practices transform into a medical home and its benefits.
She is also an innovative leader at MGH promoting diversity and inclusion. She is an Associate Director of the MGH Center for Diversity and Inclusion. In addition she served as co-Chair of the MGHfC Diversity Committee where she spearheaded the development of a vision, mission and implementation of an action plan to promote workforce diversity, cultural competence and address health care disparities within MGHfC.
Dr. Arauz Boudreau is a member at the Massachusetts General Hospital Division of General Pediatrics and practices as a primary care pediatrician at MGH Chelsea HealthCare Center. She received her medical degree from Harvard Medical School and a Masters in Public Health from Harvard School Public Health. She has completed the Harvard Pediatric Health Services Research Fellowship and the Mongan Commonwealth Fund/Harvard University Fellowship in Minority Health Policy.