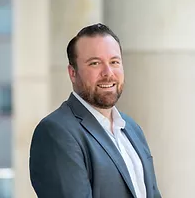 David Drew, Ph.D.
Assistant Investigator
Clinical and Translational Epidemiology Unit, Mass General Research Institute
Assistant Professor of Medicine
Harvard Medical School
Research Staff
Gastroenterology, Massachusetts General Hospital
Education
PhD University of Connecticut/Farmington 2014
Research Interests
aspirin and cancer; cancer epidemiology; checkpoint-inhibitor colitis; covid-19; epidemiology; gut microbiome
Research Narrative
Our lab focuses on translating epidemiological and clinical observations into biological mechanisms for disease that may be leveraged for precision medicine biomarker development.
Current Research Projects:
ASPIRIN PRECISION PREVENTION
Aspirin (acetylsalicylic acid) has become one of the most commonly used drugs and is recommended by the United States Preventive Services Task Force for the primary prevention of cardiovascular disease and colorectal cancer. However, given the known hazards of long-term aspirin use, larger-scale adoption of an aspirin chemoprevention strategy is likely to require improved identification of individuals for whom the protective benefits outweigh the harms. Under the mentorship of Dr. Andrew T. Chan, we are using novel translational patient-derived models to understand the mechanisms by which aspirin prevents colorectal cancer and discover mechanistically-informed biomarkers for precision prevention strategies.
ROLE OF THE GUT MICROBIOME IN DEVELOPMENT AND TREATMENT OF CHECKPOINT-INHIBITOR COLITIS
Emerging evidence supports that 'favorable' gut microbiomes, or those microbial features associated with immunotherapy response or those that potentiate anti-tumor effects, are co-correlated with increased local and systemic inflammation. Consequently, this 'good' inflammation may increase the risk for intestinal inflammation and development of 'checkpoint colitis'. Moving forward, it will be critical to distinguish between commensal bacteria that improve therapy response and those that disproportionately increase risk for toxicities to maximize therapeutic benefit. To rapidly gain insight into the impact of immune checkpoint inhibition on the gut microbiome throughout the treatment course leading up to toxicity incidence and during toxicity management, we are leveraging several existing phase II/III trials of immunotherapy for treatment of gastrointestinal cancers to prospectively collect stool specimens among cohorts of patients. Project supported by the American Gastroenterological Association Elsevier Pilot Award.
COVID-19 REAL-TIME EPIDEMIOLOGY
In response to the COVID-19 pandemic, the CTEU launched the COronavirus Pandemic Epidemiology (COPE) Consortium to bring together experts in epidemiology and launch a COVID Symptom Tracker mobile application(Developed by Zoe Global Ltd. in collaboration with MGH and King's College of London) to advance our real-time surveillance of the novel severe acute respiratory syndrome coronavirus 2 (SARS-CoV-2) disease (COVID-19).