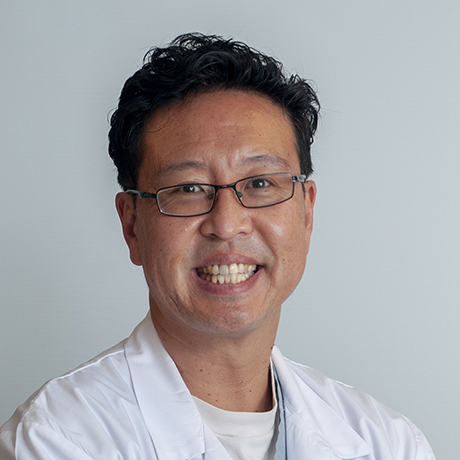 Edwin Choy, M.D., Ph.D.
Physician Investigator (Cl)
Cancer Center, Mass General Research Institute
Associate Professor of Medicine
Harvard Medical School
Assistant In Medicine
Hematology-Oncology, Massachusetts General Hospital
Education
M.D.; Ph.D. New York University 2000
Research Interests
antirheumatic agents; arthritis rheumatoid; bone neoplasms; chemotherapy resistance; chordoma; desmoid tumors; drug resistance multiple; ilium; osteosarcoma; ras proteins; sarcoma
Research Narrative
Dr. Choy is dedicated to research, teaching, and caring for patients with sarcomas, chordomas, and desmoid tumors. His research endeavors include basic laboratory research, translational studies, and clinical trials all aimed at improving care for cancer patients.
In the laboratory, Choy collaborates with Dr. Zhenfeng Duan and Dr. Francis Hornicek to study the genetics and biology of chemotherapy resistance.In collaboration with investigators at MIT and DFCI, Choy has collected 100 osteosarcoma tumor samples and genotyped them for over one thousand mutations occurring in oncogenes and tumor suppressor genes. He has currently validated 15 mutations and these findings were presented at the international Connective Tissue Oncology Society (CTOS) meeting in November 2009. Choy also holds joint collaborative sessions with investigators at MIT, sponsored by the Koch Institute, to explore further translational projects to benefit sarcoma patients.
Choy has led the growth of an active clinical research program in sarcomas, expanding the number of clinical trials to 12 trials currently, increasing participation in DF/HCC phase I programs, and increasing the overall enrollment rate onto studies. This success in growing our sarcoma program has led to five abstracts that were presented at this year's annual ASCO meeting.Choy's work has been recognized by a career development award from Harvard Catalyst.